Available Dogs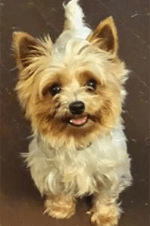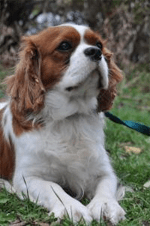 We are a small rescue, dependent on volunteers. Several times a year, we pull dogs from the puppy mills in Ohio. Many of these dogs are purebred dogs who have lived their lives in cages. We are forever surprised by their resilience and ability to transition to being happy dogs despite how poorly they have been treated by humans. Throughout the year, we also get dogs from the high-kill shelters in the south as well as helping local dogs in need. All dogs are vetted, vaccinated, and spayed/ neutered if old enough. Puppies are adopted out with a spay/neuter contract. When we get dogs from the puppy mills, we have a wonderful team of volunteer groomers that clean up the dogs that have never been cared for appropriately.
We had successful trips to the Ohio mills this May and August, and will be heading out again later this month (October 2018). We are already expecting to bring back two adult female pugs, an adult female french bulldog, a female bichon, a cavachon puppy, 2 adult cavalier king charles spaniels, and two havanese. If you have any interest in adopting one of these breeds, consider putting in an application now.
See both our puppy mill dogs as well as some southern dogs who would love forever homes. It is unfortunate that we can only support a couple of elderly dogs at a time. More than the younger ones, older dogs are so lost when they are put out of their home. They simply need a home to live out their remaining years in comfort.
Please Check Back Soon for New Dogs to Adopt!

Permalink