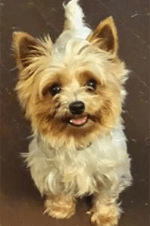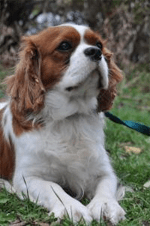 We are a small rescue, dependent on volunteers. We often get dogs from the puppy mills in Ohio. Many of these dogs are purebred dogs who have lived their lives in cages. We are forever surprised by their resilience and desire to give love despite how poorly they have been treated by humans. We also get some dogs from the south as well as helping local dogs in need. All dogs are vetted and vaccinated and spayed / neutered (if old enough). Puppies adopted out can be spayed or neutered once old enough by our local vets as part of the adoption fee. When we get dogs from the puppy mills, we also have a wonderful team of volunteer groomers that clean up dogs that have never been cared for appropriately.
It is unfortunate that we can only support a couple of elderly dogs at a time. More than the younger ones, older dogs are so lost when they are put out of their home. They simply need a home to live out their remaining years in comfort.
Please Check Back Soon for New Dogs to Adopt!